1. Caddy version (caddy version):
root@caddy:~ # caddy version
v2.4.4-0.20210621175641-2de7e14e1c5f h1:/Kzlg8YluMMiXJBPoL8MkmArv5yqieoLHqKUDNuHtjE=

2. How I run Caddy:
a. System environment:
n/a
b. Command:
n/a

c. Service/unit/compose file:
n/a

d. My complete Caddyfile or JSON config:
n/a

3. The problem I'm having:
I'm confused. I received several emails from ZeroSSL suggesting that I've got certificates expiring soon for various domains e.g.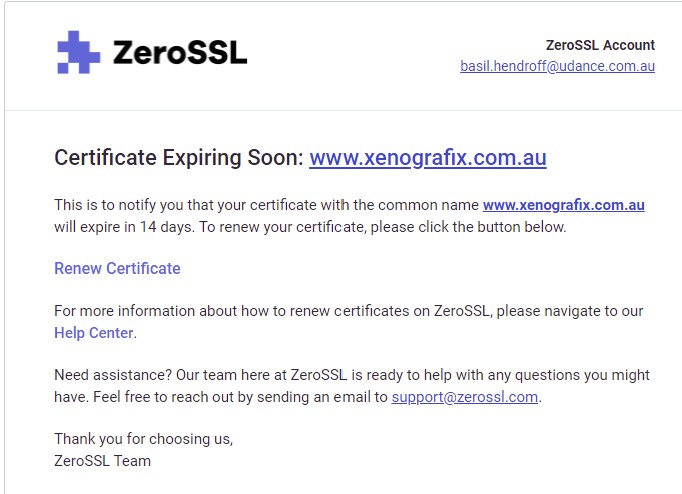 A couple of questions:
I thought Cadd would handle the automatic renewal of certificates?
I find it strange that more and more of my certificates are being issued by ZeroSSL rather than Let's Encrypt. There's no rhyme or reason for not using the Let's Encrypt default. I can understand using the secondary CA if there's a problem with the primary so I'd expect the odd ZeroSSL cert issued, but this many can't be coincidental.
4. Error messages and/or full log output:
n/a
5. What I already tried:
n/a
6. Links to relevant resources: